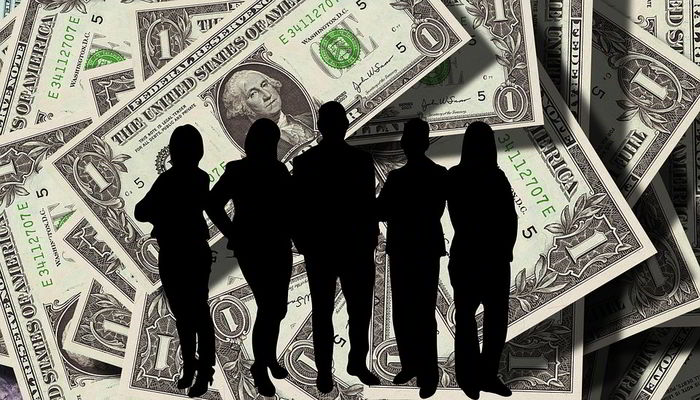 Debt issues can be hard to manage, as you find yourself falling behind on monthly bills. Getting a call from persistent debt collector makes it more stressful. A debt collector could be the service provider collecting the debt or a debt collection company acting on the creditor's behalf. If you don't contact your provider or you refuse to respond to them, a debt collector may contact you. If the debt remains unpaid, the creditor can proceed with legal action against you. Take action quickly to avoid the situation getting worse. You could end up with a bigger debt, you can lose your home or possessions or you could end up paying money you don't really have to pay.
A debt collection company make a business of getting debts paid. They may pursue you persistently to demand payment. If you are dealing with a debt collection company, it is important for you to know your rights.  Learn what can or can't be done by debt collectors to help you deal with them and get protected for their approaches to debt collection.
The Fair Debt Collection Practices Act (FDCPA) protects consumers from illegal debt collection activities of debt collectors except creditor's in-house debt collectors. This federal law governs debt collection for personal, family and household debts like personal loans, credit card loan, car loan, past-due utility bills, student loans, medical and insurance debts, bounced checks, and unpaid legal judgments against you. You can use your knowledge of these laws to protect yourself from harassment. If the debt collector violates the law, you can use the violation to negotiate better settlement or file a complaint with the Consumer Financial Protection Bureau or sue the collector.
What can debt collectors do?
Debt collectors  can contact you in different ways, by phone, email, social media, letter or personal visit. There is no need for personal visit if there is a repayment arrangement made over the phone, letter or email. Debt collectors can use email, social media or digital technology to contact you, but it must not be shared with another person or viewed by anyone except you. Debt collectors can only communicate  with you to:
Provide information about your account
Make demand for payment
Offer account settlement or alternative payment arrangements
Review existing arrangements
Explain legal consequences of not paying
Explain restrictions or disconnection of your utilities
Find out why you are not responding to contact attempts
Find out your reason for not keeping the agreed repayment plan
Debt collectors are only allowed to contact your lawyer, your credit reporting agency and the original creditor. Collectors can also contact your spouse, parents if you're a minor and your co-debtors to find information about your whereabouts.
Illegal Debt Collection Practices
Debt collection companies cannot do any of the following to collect a debt from you:
Call you at inconvenient time, before 8:00am or after 9:00pm unless you tell them to do so.
Call you on a Sunday
Contact you at work if your employer does not allow you to be contacted during working hours.
Get in touch with your employer about your debt, unless it's a past-due child support
Contact your relatives, friends or neighbours about your debt in order to embarrass you into paying
Use postcard or envelope that clearly indicates the debt collector's purpose
Use letter or envelope like the government agency or the court.
Order you to accept calls from them
Harassment
Debt collection companies cannot engage in conduct that can harass, oppress or abuse you. They cannot:
Call you repeatedly during relatively short period of time, this can be considered harassment
Call you without identifying the bill collector
Use obscene or abusive language
Use or threaten to use violence
Threaten to harm you, your reputation or your property
Publish your name as a person who doesn't pay debt
False or Misleading Representations
Claim to be a law enforcement agency that is connected with federal, state or local government
Claim to be a lawyer or the communication is from a lawyer
Claim that you'll be put in prison or your property will be taken
Communicate false credit information
Threaten to take action that is not intended to be taken
Falsely claim you've committed a crime
Threaten to sell your debt to a third party
Send you a document that looks like a court order
Use a false business name or claim to be employed by a credit bureau
Unfair Practices
A debt collection company cannot engage in any unfair method to collect a debt from you. They can't:
Add interest, fees or charges that is not included in the original agreement
Collect more what you owe
Deposit postdated check prior to the date on the check
Accept postdated check by more than five days unless they notify you in advance
Solicit postdated check to threaten you with prosecution
Threaten to repossess your property
It is important to know your rights so you won't be intimidated by debt collectors. Stand up for your debt collection rights and don't allow them to harass you with unfair and illegal tactics. If you receive notice that you are being taken to court, get legal advice as soon as possible. Don't ignore the notice but take action immediately. Get advice from financial counselor to know the best option available for you is. If the debt collection company break any of these rules, feel free to report them to your state attorney general's office, the Consumer Financial Protection Bureau or the Federal Trade Commission.